Draw Now! With The Colored Pencil Nerds Membership🤓
Don't Miss Out On The Founder's Price!!
SIGN UP HERE
Be A Part of A Fast-Growing Colored Pencil Community!
At The Founder's Price!
Are you looking for a mentor or teacher in real time?
---
Then join my
Colored Pencil Nerds 🤓 Membership!
---
I created a monthly membership so I can guide you along your colored pencil journey!
I offer live classes and colored pencil tutorials that you can go at your own pace, plus, personalized critiques via Zoom!
Hello Fellow Artists!
I am a dedicated award-winning artist, teacher, and President of the Chicago District Chapter of the Colored Pencil Society of America.
My Mission:
Education, Community, and Exposure for artists who work in colored pencil
---
I love inspiring people to learn the wonders of colored pencils. I created my monthly CP Nerds Membership for colored pencil artists to do just that!
After surveying my colored pencil artists' tribe, I will focus on the most popular challenge right away; how to make your drawings look realistic. Yay!
I will help you refine your art skills, improve your techniques and master the craft. I'm excited to share my experiences with you!
What's Included in The Membership
2- Real-Time Tutorials a Month
Subjects will be easy to follow. With each tutorial, you'll learn how to layer, blend and create realistic drawings. Go at your own pace.
This month you'll have your choice of reference photos for Holiday Cards. 🎄
Weekly Live Q & A Sessions
You'll build confidence getting all your questions answered! This is a good time to ask about supplies, different techniques or just how to get started! Sessions will be recorded so you can access at anytime.
Weekly CP Nerd Draw-Along!
Every Thursday at 6 pm EST a fun and easy two-hour Live Workshop and Draw-Along will be on Zoom so we can chat and discuss all things colored pencils. Members will be able to vote on the subjects that we're drawing that week!
All lesson line drawings and reference photos will be available for download.
You Won't Miss a Thing with the Monthly Takeaway Newsletter!
If you have a busy month and don't have time to watch the videos, I summarize all the great takeaways including the tips and techniques that we discussed in The Nerds Membership Newsletter 🤓
Personalized Critiques by Molly
Critiques are vital to learning; You'll have one personal critique session a month. Sessions will be recorded so you can access them at any time.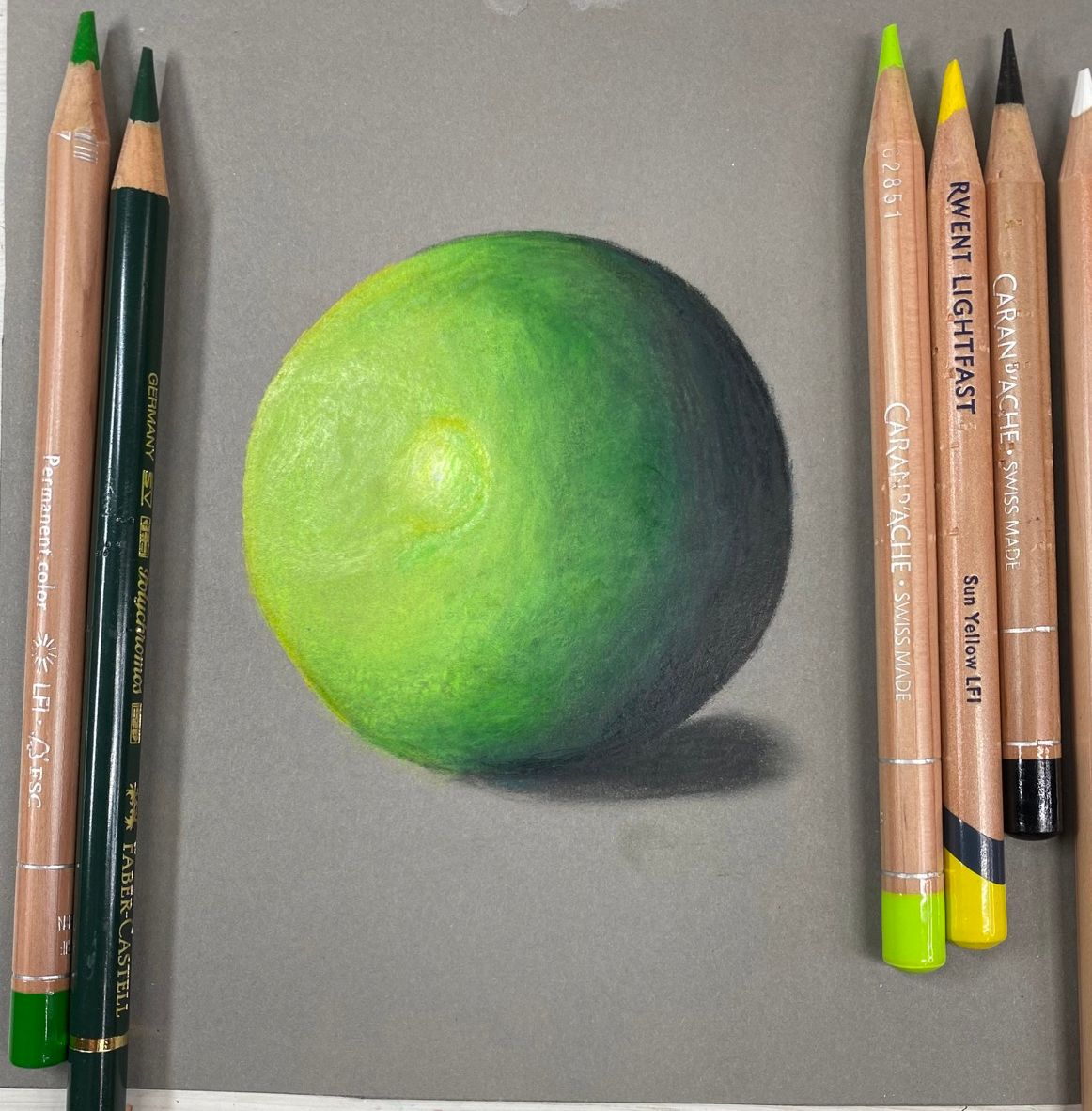 Access To Private Community with Challenges and Prizes! ✍️🏆
Most important of all:
You'll create realistic drawings which will motivate you to draw more. You'll be able to acquire commissions or just paint for relaxation and mindfulness.
You'll be proud of the art that you created, you can create gifts for family and friends with confidence and even enter your artwork into shows!
I'm Ready to Join!
What My Students Are Saying
Karen Pike

"Thank you, Molly! I just want to say that you are a wonderful source of both information and inspiration. Thank you for helping me grasp some of the basics of being a color pencil artist - who wants to draw dogs and other animals. I really enjoyed our time together on Zoom yesterday. I'm looking forward to our next meeting!"
Joyce

"The tutorial on color matching was great! I appreciate how methodical the process was. I tried it, and it worked!! Thank you so much."
Still Not Sure?

Enjoy This Time-Lapsed Sample Tutorial Drawing A Fall Leaf 🍁
---

Choose Monthly Or Annual Below

Join the Membership Today At A Price That I Won't Offer Again!

Once you purchase the membership, unless your membership lapses, you will always pay the same price! Even years from now!

Purchase Monthly or Annual. Receive Two Months Free with Annual Purchase!

Scroll Down and Choose Which Membership Below ⬇️
Is your membership for beginners?
What if I can't make the live class?
How do I get the Takeaway Newsletter? 
Do you have a Facebook group for members?
What if the membership is not for me?
Still don't have the answers you were looking for? Feel free to contact me at [email protected]
You are protected by our satisfaction guarantee
At any point, if you are not satisfied with the membership, you can cancel at anytime.
Questions? Email us at [email protected]
Sign up and be a part of The CP Nerds Community now!
These limited-time Founder Member Rates won't last forever!
Questions? Email Molly at [email protected]